Network data from the NetBlocks internet observatory confirm that Turkey has blocked access to social media following an attack on Turkish troops in Idlib, Syria on Thursday 27 February 2020.
Social platforms Twitter, Facebook and Instagram became unreachable at 11:30 p.m. local time (8:30 p.m. UTC) via national provider Turk Telecom (AS9121) and subsequently other leading service providers. Data show that YouTube and WhatsApp messaging backend servers were also partially restricted at the same time or shortly after. The restrictions are technically consistent with techniques used to filter content in Turkey, with SNI and DNS filters in use varying by provider.
Although no broadcast ban has been issued to the public it is understood that the measures are related to the troop deployment in Syria and. News sources have cited online disinformation as a basis for the blockade. The restrictions remain in place as of mid-morning Friday and come amid a dispute over the number of casualties in an attack that took place earlier on Thursday in Idlib, a Syrian city close to the southern border of Turkey. Users in Turkey looking to access social media can do so by using a #VPN to circumvent the ISP block. We managed to get hold of phone call conversations that confirm that ISP's are telling customers social media outlets are no longer available to customers at the time of writing.
Citizens & Business's just like many countries rely on access to social media for aspects like Branding & Marketing for there content. Of course this will cause a HUGE interruption across the provence, Especially if the ban continues.
 Update: Twitter, Facebook, Instagram and Messenger are now blocked via multiple internet providers in #Turkey. Real-time network data indicate SNI filtering in effect by operators; incident ongoing – see live report
Internet performance metrics collected from 100 vantage points show that Twitter, Facebook, Instagram, YouTube and some WhatsApp servers are currently blocked by leading internet service providers in Turkey, corroborating widespread outage reports from users. There is no indication of a technical fault and other services are functioning normally.
The restrictions remain in place 12 after the initial time of blocking. VPN tools that can circumvent online censorship remain effective in working around the blocks at the time of writing.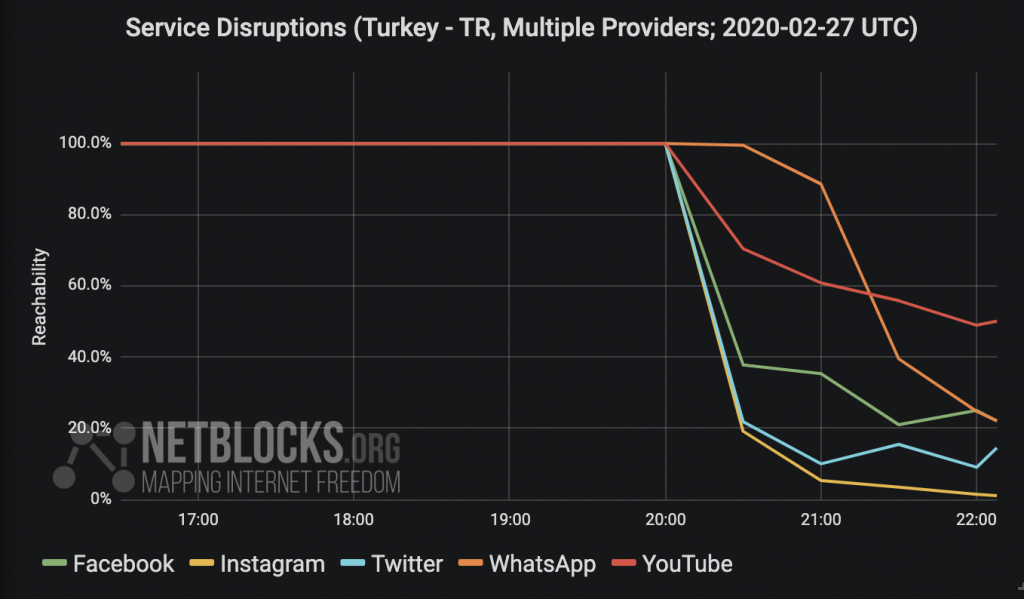 When was the last time Turkey blocked social media?
The new nationwide restrictions are among first to be implemented since December 2016, when Turkey blocked social media nationally to prevent the sharing of a video showing the immolation of Turkish soldiers by the IS group.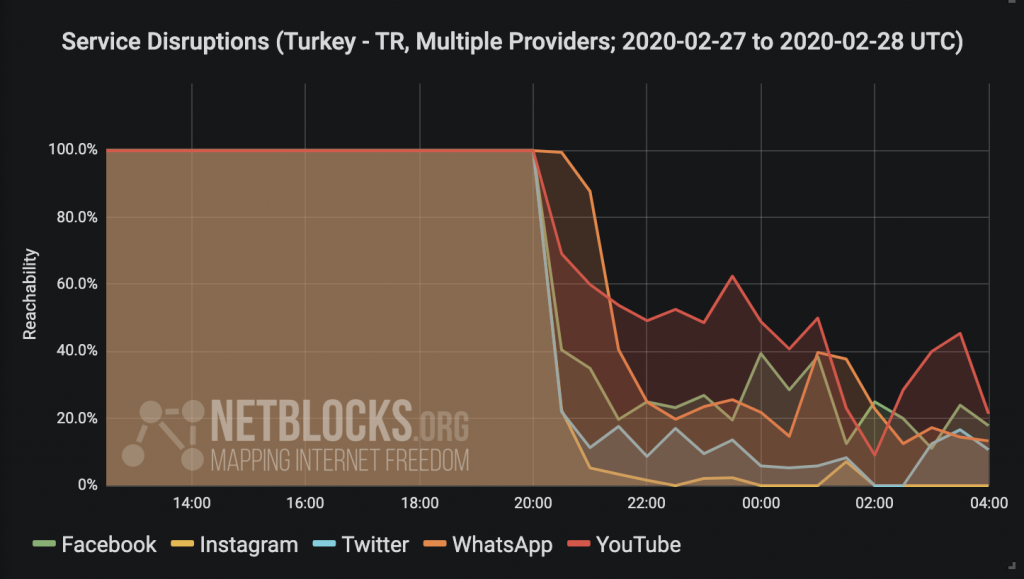 Have information on this case as it develops? – Please reach out to us & tip us off! 
Best Regards,
The DigibitVPN  & DigibitUK Team
You can follow us on social media to stay up to date on the latest privacy concerns.

Twitter | Reddit 
You can sign up for DigibitVPN by clicking HERE to avoid these blocks ensure you have a good VPN & get back to enjoying your streams. 
True privacy shouldn't break the bank! This is our right! So grab a 20% discount on our VPN with promo code "NOLIMITS" meaning you can sign up NOW for £2p