IPVanish caught logging & Handing over customer names, addresses and Info #DigibitVPN
IPVanish is the latest high-profile VPN to have provided information to the authorities after earlier claiming security for their users. Back in 2011, HideMyAss handed over information that would help to jail LulzSec hacker Cody Kretsinger. Last year it was revealed that PureVPN helped the FBI catch a cyber-stalker.
(READ ON FOR A HUGE DISCOUNT ON DIGIBITVPN FOR IPVANISH CUSTOMERS)
IPVanish, a VPN provider that for years claimed a strict no-logging policy, led Homeland Security to a suspect using a Comcast IP address, court papers filed revealed.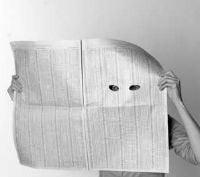 On May 4, 2016, Scott Sikes, a Special Agent with the Department of Homeland Security, was engaged in an investigation. Acting undercover, Sikes was monitoring a channel on Internet Relay Chat (IRC).
Having captured the suspect's IP address (209.197.26.72), Sikes traced it back to Highwinds Network Group, a cloud storage, CDN, and colocation company that is perhaps best known among file-sharers for its massive Usenet-related business.
Homeland Security followed up by issuing a Summons for Records on IPVanish, demanding that it hand over the details of the user behind that IP address at the times the IRC user posted the links.
IPVanish is a company that has repeatedly claimed to carry zero logs relating to its customers' activities. It appears that the suspect tracked by Homeland Security was an IPVanish customer but any hope he would remain anonymous was soon dismissed.
On May 26, IPVanish responded to the summons, confirming that the IP address belonged to its VPN service.
the company suggested that HSI submit a second summons requesting more detailed subscriber information. HSI served a second summons on IPVanish, requesting "any data associated with IRC traffic using IP 209.197.27.72, port 6667."  IPVanish came up with the goods going against its user policy & its guarantee's of no logs.
In a response to HSI, IPVanish provided information which allowed HSI to identify the suspect connecting to the VPN server, connecting to the IRC server, and then disconnecting from the VPN server. IPVanish also handed over the suspect's name (Vincent Gevirtz), his email address, plus details of his VPN subscription.
Also made available to HSI was Gevirtz's real IP address (Comcast 50.178.206.161) "as well as dates and times [he] connected to, and disconnected from, the IRC network," times which coincided with the activity being investigated by HSI.
HSI then issued a summons on Comcast, requesting customer information on the IP address in question. Comcast responded three days later with a slightly different name – Julian Gevirtz – plus an address in Indiana. Vincent Gevirtz was subsequently found at that address with his parents and later admitted to the conduct carried out in the IRC channel.
While there will be few people disappointed that Gevirtz was tracked down by HSI, there was considerable uproar yesterday when the court documents were posted to the /r/piracy discussion page on Reddit.
IPVanish has always been extremely vocal about its no-logging policies but the court documents in the Gevirtz case appear to show that the company logged extensively, apparently down to what services were accessed and when.
How can its "zero logs" policy exist alongside the handing over of so much information?
Moving forward here at DigibitVPN we guarantee the fact that no logs are taken on our servers – When we designed & developed our servers & service this was a paramount key feature that we had at the top of all our development teams workloads – We understand the need for true privacy & even so some of our team had previously worked with IPVanish before questioning some of there policies & joining our ever growing team here at DigibitUK.
If you are an IPVanish customer worried after reading this not only here but also across mainstream media outlets & Torrent Freak, Then we would like to offer you our biggest ever discount if your joining from IPVanish, You can sign up for our service (Usually £2.50pm) for (£1.50pm) with PromoCode "nologstaken"
Have a read through our features by CLICKING HERE – We operate a STRICT no logs policy that will not be broken for anyone – Super Fast Speeds – Secure Double Encryption & Clients for all your devices & you can use it on up to 6 devices live connected at any one time… Not bad right.
Let us know your thoughts in the comments below or on our Facebook Page here & Twitter. Ensure you stay up to date with our latest posts and privacy related content.
Stay safe online. Your Privacy is Important to us!
#DigibitVPN